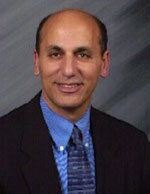 Richard Benedetto
Real Estate Advantage

800 Fairmount avenue, W.E.
Jamestown NY 14701

16 Main Street
Bemus Point NY 14712

Cell: 716-665-9403
Phone: 716-484-2020
Fax: 716-484-2394

Visit My Website
Richardlakefront.com

Email
richard0039@yahoo.com





Are You a First-Time Buyer? Get My Free Guide

Buying your first home is a big step and one that is likely to impact your financial future for years to come.

Make it easier by requesting my free guide, "How First-Timers Can Make a Wise Buy."

Just reply to this email and I'll send it right out to you.
---
Quick Quiz

Each month I'll give you a new question.

Just reply to this email for the answer.

What was the first breakfast cereal to be commercially made?
---
Why Not Pass Me to a Friend?

If you've enjoyed this newsletter and found its information useful, please forward it to a neighbor, friend or co-worker by clicking this link.
---
Recipe: Fresh Berry & Ginger Granita

This sorbet-like dessert is refreshing on a hot August day.

Serves 4
1/2 cup sugar
3/4 cup water
1 inch fresh ginger root, peeled and sliced
3 cups fresh strawberries, hulled and diced
1 cup fresh raspberries, chopped
2 tablespoons fresh lemon juice
Directions
Place the sugar and water in a small saucepan and bring to a boil until sugar dissolves. Remove pot from heat, add ginger root, and set aside for 30 minutes. Strain the syrup into a blender and add the berries and lemon juice. Blend on high until smooth.

Pour the mixture into a large shallow baking dish and cover with foil. Place in the freezer and scrape the mixture in the baking dish with a fork about every hour for at least five hours to get a more even mixture.

To serve, let the mixture sit at room temperature for 10 to 15 minutes then scrape into chilled bowls.
---
Ask the Agent: This Month's Question

How do I find the right home in a new city?

Moving to a new city can be scary for many reasons, but house-hunting doesn't have to be one of them. Here are the six Rs of house-hunting in a strange city:

Rent or buy - is your move to test the waters or make a permanent change? Know what the future holds before deciding.

Research - look to your network first; someone may know someone who lives in your future locale. If not, there's lots of information available online.

Real estate agent - a good local agent will know the neighborhoods, schools, and prices. Again, ask your network for recommendations.

Realistic - don't expect to find a clone of your current home.

Roadtrip - make at least one in-person visit before you buy. Walk the neighborhoods you're interested in.

Relax - the house to call home is out there; you just need to know where to look.
Inside Your Newsletter this Month...
---
What Factors Make a Great Location Great?
What constitutes a "good location," and why are some areas particularly attractive to buyers and/or investors?

Inherent in the concept of a "good location" is the idea of a place where people want to live. This is probably close to shopping, top schools, recreational facilities, cultural amenities, restaurants, and transportation. In addition, it's likely safe and will have well-run public services. But while good locations may be more convenient or more attractive than others, this isn't always the case. They're not always newer (or older) either.

Following are some factors that contribute to the value of homes in a particular area. Some may surprise you.
Public image: Properties located in popular, prestigious, or historic locales are often valued highly because of their perceived status or reputation, or simply because there is a narrative about the area.
Starbucks: Buyers are usually willing to pay more for homes that have a good "walk score." That means they are within walking distance of shops, recreational venues, cafes and restaurants. People are choosy about what they want to walk to, however. Many buyers identify a nearby Starbucks (by name) as one reason to purchase a home in a particular neighborhood. The other top pick: parks.
Proximity to transit: Today's home buyers don't want to spend hours commuting to and from work. Gen X and Gen Y buyers, in particular, will often forgo a 3500-square-foot home in the suburbs for an 1800-square-foot property located downtown. These groups place their priorities in the ability to live closer to work, and social and cultural attractions.
Schools: Buyers with children prefer a location close to schools, but, interestingly, the home's value may decline if it is located too close to one.
Buyers can be a fickle lot, and today's top neighborhoods may be tomorrow's also-rans. But that said, it will still always be about "location."
---
This Month's Smile: Medical Miscommunication
They say laughter is the best medicine, and sometimes that comes from innocent medical miscommunication. Take, for instance, the elderly woman whose allergies were printed on her medical wristband. Later that day, the woman's son called and complained that his mother had been labelled "bananas."

Nurses face another sort of communication problem: Excuses from patients and colleagues.

The most common excuse for missing a long-postponed appointment is a grandmother's death. As one nurse confided, "This was (the patient's) sixth grandmother to die within two months." Interestingly, they also hear an equal number of excuses from doctors, who are usually stuck "on a boat" in the middle of nowhere and therefore can't make rounds.
---
Protect Your Child from Hazards in the Kitchen
If you have toddlers, it's hard to imagine a more dangerous area of your home than the kitchen. Knives, stovetops, and potential toxins all pose hazards to your kids, who can and will want to touch.

If you have a small child entering a particularly "grabby" phase, try these tips to childproof your kitchen.

Move things out of reach

Cleaning supplies, glassware, and knives should all be stored where small children can't reach or climb to them. Don't leave glasses on counters where they can be knocked over; store bleach and other household cleaners in a locked cabinet, and leave knives in a drawer that can be locked.

Cover knobs and outlets

Kids can easily stand on tippy-toe to turn oven knobs and dials, or sit on the ground and play with electrical outlets. Purchase plastic knob and outlet covers to prevent disasters.

Lock the fridge

A curious little one may be inclined to open the fridge to root around for a snack. Protect their tummies, your food, and the floor by using a fridge guard to keep it closed when you're not looking.

Ditch the linens

Tablecloths and runners are just begging to be yanked by a chubby little hand. Get rid of them entirely to protect your child's head (plus your nice dishes and glassware).

Change habits

Not every safety tip is a matter of hiding, installing, or removing; being mindful of your own behavior in the kitchen is important. Use the dishwasher at night while children are asleep, so they won't unlock the door and scald themselves.

Give them Alternatives

Take pressure off yourself and your little ones by giving them something to play with when you're in the kitchen. Why not store your plastic storage bins and containers in a low unlocked cabinet? They'll spend hours building and knocking down the containers. And avoid other, more dangerous, playthings.
---
Wondering How Much Your Home Is Worth?
How has the price of your home changed in today's market? How much are other homes in your neighborhood selling for?

If you're wondering what's happening to prices in your area, or you're thinking about selling your house, I'll be able to help.

Just give my office a call for a no-fuss, professional evaluation.

I won't try to push you into listing with me or waste your time.

I'll just give you the honest facts about your home and its value.

And maybe I'll also give you the "inside scoop" on what's happening in the housing market near where you live!

Just give my office a call or reply to this email to arrange an appointment. Alternatively, stop by at the office.
---
Redecorating on a Dime? Work With You've Got
The price of redecorating can be out-of-this-world, but it doesn't need to be. With creativity, DIY perseverance, and craftiness, you can decorate on a dime...or very close to it. How do you do it? Easy - just use the suggestions below. As you might guess, it's all about working with what you've got.

Find out what you have to work with: Get reacquainted with your own possessions. What do you want to do with the old stuff in your new space-to-be? Keep? Relocate to another room? Store? The inventory process spurs creativity and stimulates planning, and helps you to decide what's missing and what you will need to invest in.

Repurpose: Determine how you can repurpose items you already have to create what you want. Maybe you'd like a new entertainment center. But wait; you have a nice old sideboard, so you can remove drawers to create space underneath, add a lick of paint, and ...there's your entertainment center. Cost: paint and some manual labor.

Swap items room-to-room: Just rearranging furniture can change a room's look dramatically. From furniture, to what you have on the walls, to decor items, re-arrange or swap things between rooms.

Slipcover: Maybe you have a couch or some slipper chairs you'd like to change up. Check online for slipcovers. These days, it's not about your grandmother's slipcovers; there are some attractive and affordable options available now, and they can totally transform your space.

Relax and Relish: Relax and relish your new space. You deserve it.