Now that spring is here there are many events to do in and around Chautauqua County. The following are a few fun events that are coming up in the month of May.
1. Wine and Cheese weekend:Location: Lake Erie Wine Trial Starts Fri. May 15,2015 from 12-5 pm.
Tickets are $39(including taxes and fees) and this ticket is good for all three days.
YOUR TICKET ALLOWS YOU TO ENJOY:
A food & wine sample pairing at each winery; Wine tasting; A great gift!
A booklet containing all of the recipes of the foods you'll be tasting
A Lake Erie Wine Country wine glass plus a $5 voucher to use at any winery or at certain restaurants designated on the back of the voucher
Ticket holders provide their own transportation and choose their own itinerary, visiting the wineries in any order. One winery is designated as the pick-up point for your event TICKET, a wine glass, a great gift (if applicable), recipe booklet and a $5 voucher to spend on wine at any winery or on food at participating restaurants.
* You must be 21 or older to do this event. Bring your State ID. They will be checking.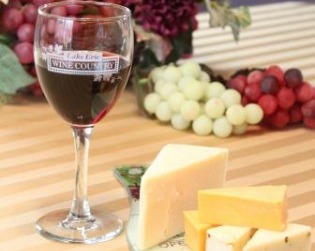 2. Nature Journaling with Audrey Dowling:
Sunday, May 17, 2015 | 2 – 4pm
Experience different habitats while bird watching and learning the art of Nature Journaling with Audrey Kay Dowling at the Roger Tory Peterson Institute Preserve and Collage Park. Cost - $10 per person.
3. Martz Observatory Public Open House:
Wednesday, May 20, 2015 | 7:30pm
Public nights are open for all to enjoy and find out what our organization is all about. On public nights, come to the door beside the dome for entry into the observatory where we will be happy to show you what to do and see!
The emphasis of our Association is observational astronomy, well-rooted in public education and enjoyment of the starry skies.